Eco-Tours Done Right!
Eco Endeavors connects guests and residents with exceptional outdoor adventure based activities.
In addition to experiences offered through our affiliate network, our in-house service includes private and semi-private wildlife viewing and shelling tours of the Ten Thousand Islands National Wildlife refuge. Our captains specialize in providing laid back, eco-light educational tours that showcase to visitors and locals alike the beauty and importance of the Ten Thousand Islands through mindful and respectful viewing of wildlife and responsible shell collecting.
A skippered boat charter provides an opportunity to relax and enjoy the surrounding area without the challenges associated with navigating unfamiliar waters.
U.S.C.G Inspected vessels
U.S.C.G. Inspected Vessel: Sandra Kay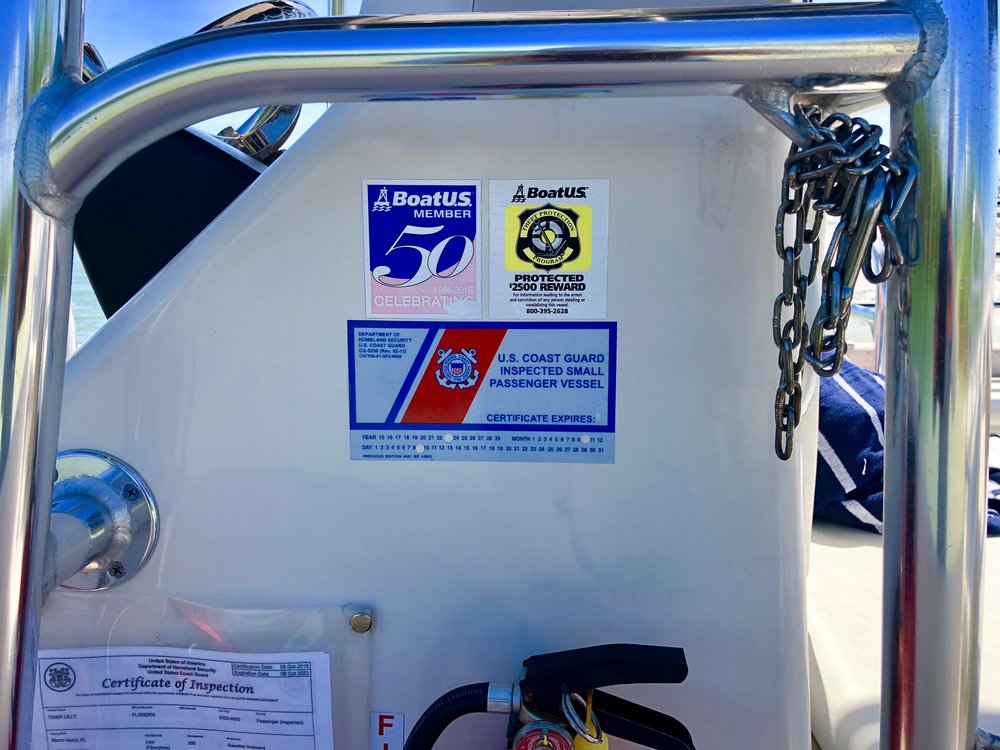 Certificate of Inspection (COI)
YOUR SAFETY IS OUR PRIMARY CONCERN:
Our crew and custom-built boats endure the most rigorous inspection process through the United States Coast Guard to ensure all vessels are seaworthy and safe for commercial use.
It is illegal and unsafe for an operator to carry more than 6 paying passengers unless the vessel obtains a Certificate of Inspection (COI) from the Coast Guard. Vessels that have obtained the COI will be issued a certificate letter to be posted and receive a large COI dated sticker to display.
Our Certificate of Inspection allows us to safely accommodate up to 16 people per boat. We utilize 30 foot center console skiffs for the best wildlife viewing and comfort.
SAFETY FEATURES UNIQUE TO OUR BOATS:
Type 1 Personal Flotation Devices (PFD) for every adult and child, clearly labeled and easily accessible in case of an emergency.
Sturdy railings to prevent people from falling overboard.
Fire Extinguishers
Throwable rescue rings
CPR & First-aid certified Captains
Large shaded and cushioned seating area
Emergency Position-Indicating Radio Beacon (EPIRB). This radio beacon is enclosed in a water-sensing device that releases and activates when submerged. The beacon will send a radio signal to assist Search and Rescue personnel in locating passengers and crew. These devices are not cheap and must be inspected regularly but drastically improve the response time of rescue personal in the unlikely event of an emergency.
Easily accessible PFDs and sturdy railings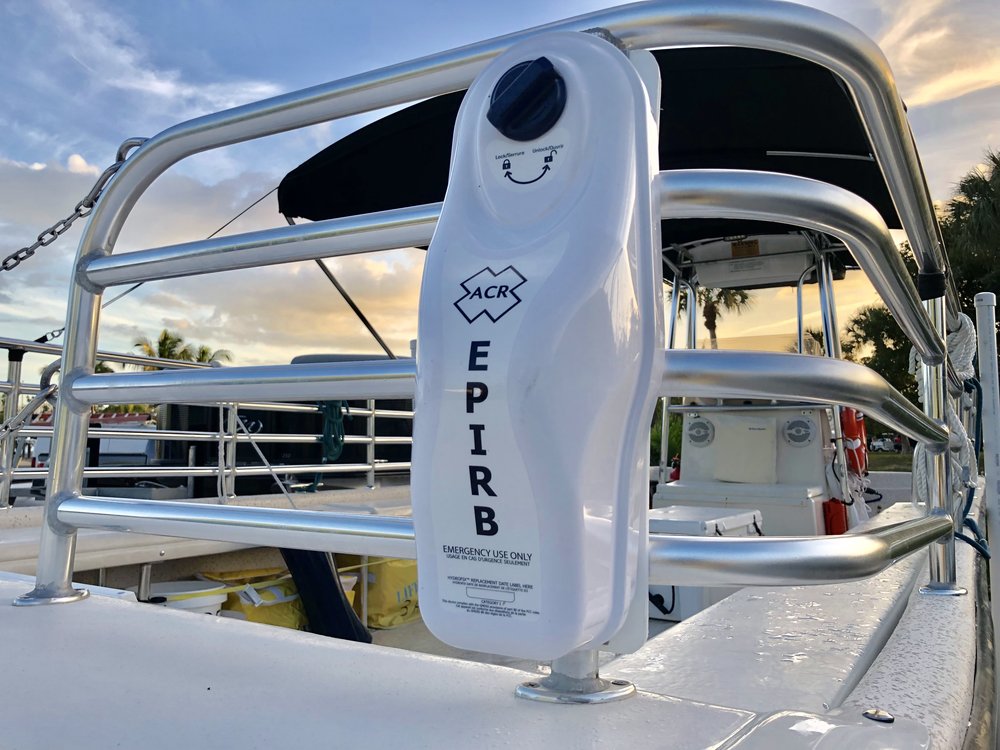 EPIRB
Reusable water bottles and cups
EDUCATION:
We use clean, reusable cups and filtered water on all of our trips to reduce the amount of single use plastic water bottles which plague our oceans and waterways
Eco Endeavors provides knowledgeable Captains and university educated mates who can accurately answer your questions about the wildlife and ecosystems we explore
Teaching and implementing Leave No Trace principles on all our overnight outfitting excursions
ENVIRONMENTAL OUTREACH:
We have partnerships with local schools to support Conservation and Environmental outreach by leading barrier island beach clean up excursions
PHILANTHROPY:
Proceeds from the sale of all Eco Endeavors merchandise go to programs that are actively engaged in wildlife protection, wilderness restoration, and ocean conservation. We encourage our guests to view the Partners page to see who we support and learn more
Future Environmental Leaders
OUR CREW:
In addition to the required safety items on the boat, our captains hold a "Master" rating issued by the United States Coast Guard. This upgraded license requires more sea-time and course work allowing our Captains the ability to carry up to the maximum capacity of people according to the vessel they are operating.
United States Coast Guard Master Captains
Florida Master Naturalist
Captain Campbell
Captain Dave
Captain Christine