OWNER / CAPTAIN: JOSH ERICKSON
Captain Josh grew up boating and camping along the shores of the beautiful St. Croix River in western Wisconsin. As an adult, his ambition to explore the unknown brought him to the far reaches of East Asia and several islands throughout the Pacific Rim.
Sailing throughout the Pacific made him aware of how people can impact the environment and other populations oceans away. His travels highlighted the need for environmental education and stewardship on a local level. He returned to the United States to continue his collegiate education, earning degrees in Environmental Science and Biology with specific focus on coastal ecosystems and oceanography. His passion for educating people about the environment and encouraging them to explore their natural surroundings is what inspired him to create Eco Endeavors.
In addition to Captain Josh's collegiate education, He also holds a USCG Master Captain License 100ton with sailing endorsement, is a trained Wilderness First Responder and Private Pilot. He specializes in leading adventures throughout coastal Florida including: The Ten Thousand Island National Wildlife Refuge, Everglades National Park, Big Cypress National Preserve, and the Dry Tortugas National Park.
I certainly love where life has brought me and I know the next adventure may not be far away. If you would like more information about any of our adventures or partnerships please feel free to contact me.
Thank you,
Capt. Josh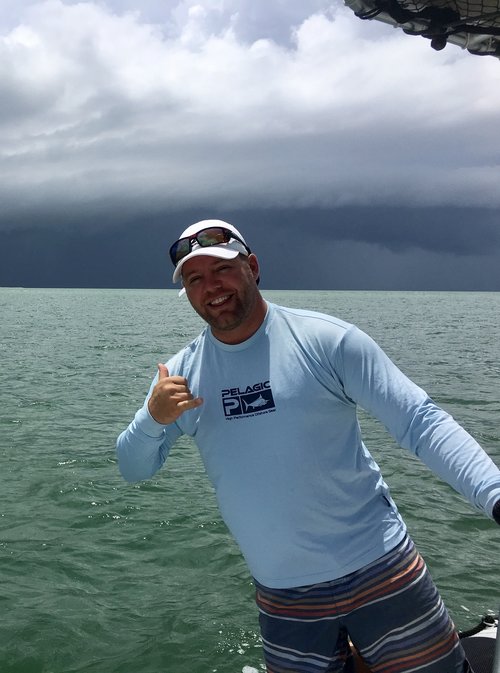 OPERATIONS MANAGER / CAPTAIN: SARAH
Sarah grew up navigating the shores of the St. Croix River in Western Wisconsin. She has had a love for being on the water from as early as she can remember. Growing up, when she wasn't boating on the St. Croix, Sarah spent much of her time with family exploring the 10,000 Islands. After college Sarah managed a Certified Clean Marina and spent time exploring the waters of Australia and New Zealand. It wasn't long until the 10,000 Islands of South Florida drew her back and she would become an official Florida resident and Captain. She is eager to share her passion for the environment and local wildlife as well as the beauty of Southwest Florida waters. Sarah holds a USCG Master's Captains license and is also CPR and first aid certified.
LEAD CAPTAIN: CAMPBELL
Capt. Campbell joined the U.S. Coast Guard straight out of high school.
"Being around the water and the marine industry has always excited me."
Capt. Campbell
After his time in the Coast Guard, Capt. Campbell continued to follow his passion for exploration, sailing the North Atlantic and South Pacific Oceans. Completing those voyages solidified his plans to become a professional Captain. Now a resident of Florida, Capt. Campbell enjoys showing people the scenic beauty of Southwest Florida and ensuring they have a great time while on the water. He holds a USCG Master Captain license and is CPR and first aid certified. His friendly personality, sense of humor and can-do sprit makes him a great addition to the Eco Endeavors team.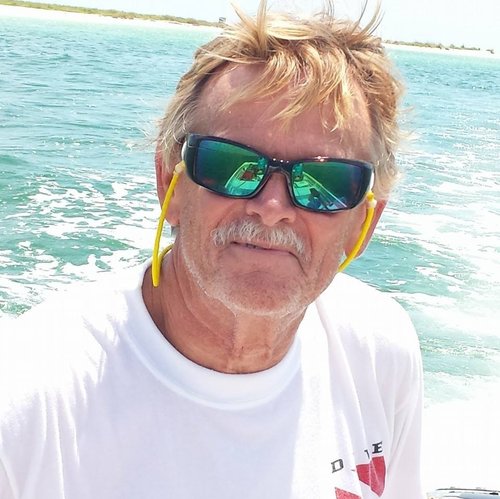 CAPT. DAVE
Capt Dave grew up in Kentucky and has always enjoyed fishing, boating and water skiing. He spent most of his adult career as a banker, graduating from the University of Kentucky and the Kentucky school of banking. Dave eventually relocated to South Florida, starting a management placement company based in downtown Naples. He has a passion for photography, the outdoors, and most of all the ocean. He has lived in Florida for 37 years and has navigated the water's from Tampa Bay to Key West for all of them. Dave has spent the last 17 years living on the beautiful Isles of Capri and refurbishing his 37-foot sailboat. He enjoys taking guests out, showing them the beautiful waters, wildlife and ecosystem of the Naples, Marco Island, and the Ten Thousand Islands.
"It just never gets old seeing the smiles on the faces of the young as well as the older guest when a pod of dolphin play in our wake, or a stingray breaches the surface of the water, or a friendly sea turtle passes by. It is truly fun sharing these experiences with our guests."
Capt. Dave
Capt. Dave holds a USCG Master Captain license and is CPR and First Aid certified.
LOOKING FOR A FUN AND REWARDING WORK ENVIRONMENT?
FOLLOW THE FORM BELOW TO INQUIRE ABOUT POSSIBLE EMPLOYMENT OPTIONS!